You know the feeling, right?
When you spend hours searching "what product is best for ____", see a few items highly recommended by some celebs or "influencers", go spend about $100 and end up hating it?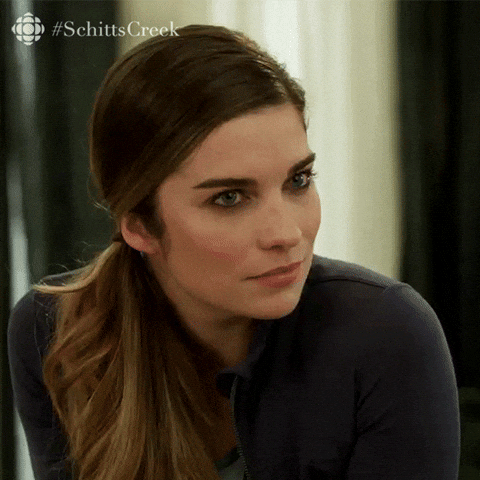 Yeah - I've had my fair share, which is what brings me here.
Before we get to it, a few important notes to review.
For reference: I have sensitive, dry and acne prone skin - so all of the below help me with all those things (comfort and visibility wise).
Oh, and another note: products for the skin, body and hair are very much a subjective matter, because we each have different sensitivities, tones and intentions when it comes to our routines. Some like it simple, others like more serums and masks than the average person.
Do what works for your skin, body and your wallet.
Now on to the list, before this starts to look like a recipe blog where I talk for years about how I came to know and love each product.
Skin Care Products
Cocokind Sea Kale Clay Face Mask ($19)
Clay masks are scary for me, because of my sensitive skin. So when I tried this I was relieved to find that it didn't leave excess redness or dryness after I washed it off. And my skin actually felt smoother within the next few days. What even. Take my money.
Naturium Mixed Greens Cleanser ($16)
I'm a huge fan of this face wash. When it comes to a cleanser, I want it to 1) clean off excess grease, makeup and other garbage that's accumulated throughout the day and stuck on my face and 2) improve the health of my skin (less dryness, no irritation, and acne reduction). It also smells heavenly so it's an absolute win.
Heritage Store Rosewater Toner ($12)
I've talked about this one before a lot, and their spray is a must have in my purse and diaper bag (especially in Arizona heat - you want that hydrating mist on the go).
Neutrogena Hydro Boost Face Mask ($3)
If there was one thing you decide to get from this list - let it be this mask. For starters, it's only $3, and also, it just feels so good.
Cocokind Moisturizer ($23) & Resurfacing Sleep Mask ($22)
I was a little surprised at the texture and application of the sleep mask because it's light and sort of sticky (but in a subtle way that's only noticeable within the first five minutes of applying to your face). The next morning, my skin feels more hydrated, and applying the moisturizer in the day time is like whipped butter.
Naturium Purple Ginseng Cleansing Balm ($19)
If you've used the Farmacy Green Clean Cleansing Balm, this is pretty dang close to it. Effective and feels good on the skin. Absolute dream.
Naturium Vitamin C Serum ($20)
This is one of the few vitamin C serums I've tried, that did it's job, and didn't leave my face more dry or flaky than before. And for only $20? Yes please.
Dr Teals Salt Scrub ($5)
When you want to feel like you went to the spa but only have $5: you use this body scrub.
Dry Body Brush ($6)
I got mine from Amazon and haven't used this specific brand, but honestly, they all do the same thing: exfoliate the skin on your body (excluding your face). Use this just before you hop in the shower to helps detoxify your skin by increasing blood circulation and promoting lymph flow/drainage.
Beauty Products
I saw liquid eyeliner as the enemy for so long until I actually gave it an effort and I can't use anything else. This has been my go to liner for years (I use the shade "Black Brown"). Affordable, stays on, and easy to use.
L'oreal Paris Lash Paradise Mascara ($10)
This makes my stubby non existent lashes look bodacious. So I'd call that a purchase well done.
When you just want your eye shadow to stay but not want to pay $1,000.
Wet n' Wild Tinted Hydrator ($5)
This is a fairly new addition to my make up routine, and it came highly recommended by my best friend - and I will buy this until they stop making them. Good coverage is all I ask for and that's what it offers (for $5...)
Hask Charcoal Dry Shampoo ($5)
Hot take: I don't like the "Living Proof" dry shampoo. It works for most people, but it doesn't work for me. This does. And it costs a heck of a lot less.
it's a 10 leave in conditioner ($18)
This is likely sold at your local salon and a few other main retail shops, but I'm leaving it here because Target has them sold in multiple sizes and it's a go-back for me (meaning I'll say I'm not going to buy it anymore, then a month goes by without it, and my hair is sad).
Real Techniques Makeup Brushes ($5 - $9)
If you're looking for a brush for blush, eye shadow or foundation - RT has you covered.
Sonia Kashuk Makeup Sponge ($5)
For $5 I will not complain - especially if it blends your makeup in flawlessly.